Invasive Meningococcal Disease in Brazil: a literature review
Palavras-chave:
Meningitidis, surveillance, vaccination strategies, Brazil
Resumo
Neisseria meningitidis is one of the major etiologic agents of bacterial meningitis and one of the most important causes of invasive bacterial disease worldwide. In Brazil, Invasive meningococcal disease is endemic, predominantly caused by serogroups C and B currently. Periods of hyper-endemic have been regularly recorded since the 1920s. In late 2010, meningococcal C conjugate vaccine was introduced into the National Immunization Program schedule, with two doses in the first year, at ages 3 and 5 months, and a booster dose at 12 months. This work summarizes available epidemiological data on meningococcal infection in Brazil obtained in the last 10 years from literature review in the PubMed, LILACS and SciELO databases. The incidence of meningococcal C disease has declined as a result of effective vaccination among the age groups targeted for the vaccine. However, no impact was observed in unvaccinated age groups suggesting that there has been little effect on population transmission. Furthermore, we discuss future challenges. It is very important to monitor meningococcal disease in Brazil, identify new strains and to consider the inclusion of a new vaccination strategy.
Downloads
Não há dados estatísticos.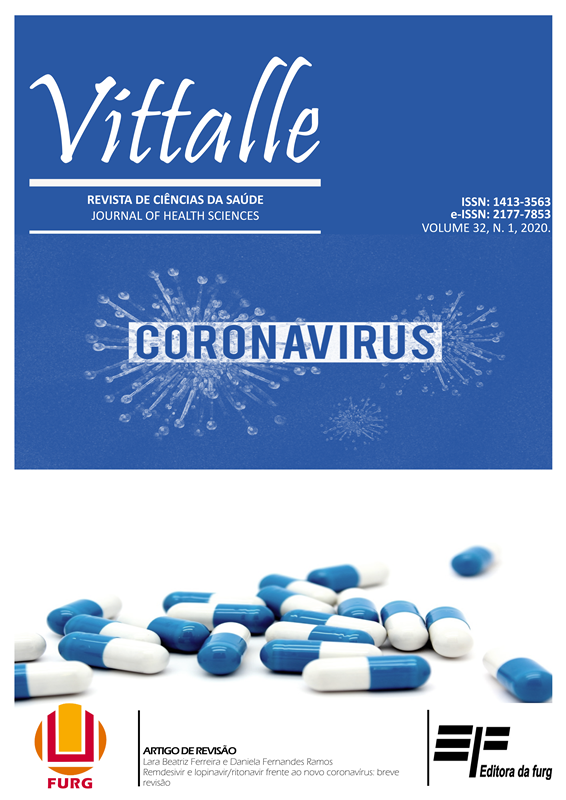 Downloads
Como Citar
Silveira, M. M., McBride, A., & Trotter, C. (2020). Invasive Meningococcal Disease in Brazil: a literature review. VITTALLE - Revista De Ciências Da Saúde, 32(1), 165–173. https://doi.org/10.14295/vittalle.v32i1.9645
Licença
A partir do momento que aceitos para publicação, os artigos passam a ser propriedade da Vittalle, sendo vedada tanto a reprodução – mesmo que parcial em outros periódicos – seja no formato impresso ou eletrônico, bem como, a tradução para outro idioma sem a autorização da Editoria Científica da Vittalle.