Incidence analysis of human leptospirosis in Brazil
Palavras-chave:
Surveillance, Epidemiology, Infectious Disease.
Resumo
Leptospirosis is a neglected infectious disease that affects humans and animals with a higher incidence in the tropics and subtropics. In that context, the aim of this study was to describe the temporal distribution of the epidemiology and sociodemographic factors of human leptospirosis in Brazil. The analysis conducted in this study was based to age, gender, area, schooling, region and skin colour reported by Ministry of Health from National Disease Notification System (SINAN) and National Survey of Household Samples (PNAD) database of Brazil, during the period 2007 to 2014. A total of 22,889 cases were reported, the majority of which were registered in male and urban area, more than 70% and 80%, respectively. The greatest number of cases occur in patients with age group between 20-39 years. However, there was a significant increase in children between 0 and 9 (p = 2.8×10-7), 10 e 14 (p = 0.015) e 70 e 79 (p = 0.021) years old. The North region highlighted in relation to the other regions of the country, with a significant increase (p = 2.4×10-11) in the number of cases. An epidemiological surveillance of leptospirosis is important in Brazil once the incidence of disease is increasing in children and the elderly. We also show are essential efforts between medical and governmental institutions to improve the quality of data. Understand the disease trends can be providing insights into the prevention and control of leptospirosis in Brazil and others development countries.
Downloads
Não há dados estatísticos.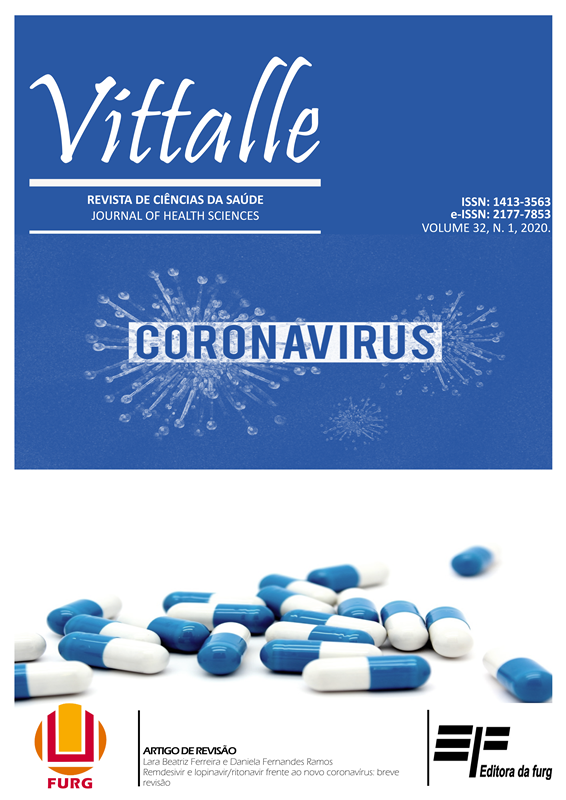 Downloads
Como Citar
Silveira, M. M., Hartwig, F. P., & McBride, A. (2020). Incidence analysis of human leptospirosis in Brazil. VITTALLE - Revista De Ciências Da Saúde, 32(1), 81–92. https://doi.org/10.14295/vittalle.v32i1.9644
Licença
A partir do momento que aceitos para publicação, os artigos passam a ser propriedade da Vittalle, sendo vedada tanto a reprodução – mesmo que parcial em outros periódicos – seja no formato impresso ou eletrônico, bem como, a tradução para outro idioma sem a autorização da Editoria Científica da Vittalle.